Campagnolo's
Ergopower Technical Manual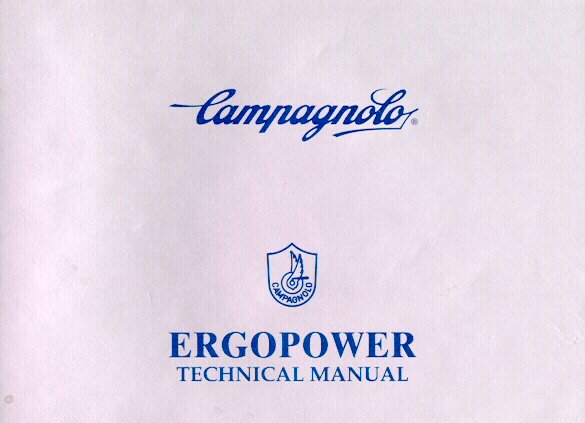 Follow the steps in this manual to maintain and repair your Ergopower levers! We have reproduced every illustration in the manual, and Campagnolo's full English text. These directions can be followed to upgrade 8-speed Ergo levers to 9-speed. Contact Branford Bike or your favorite bike shop for the parts you'll need, and install them in place of the 8-speed parts. Be sure to use your upgraded Ergo levers with properly upgraded cogs, cassette, and rear derailleur!
Enter the Manual:
Note: We have assigned our own page numbers. Follow the pages in order to disassemble and reassemble your levers.